Relaa Racing to contest the Porsche Sprint Challenge NEZ –series endurance races with two cars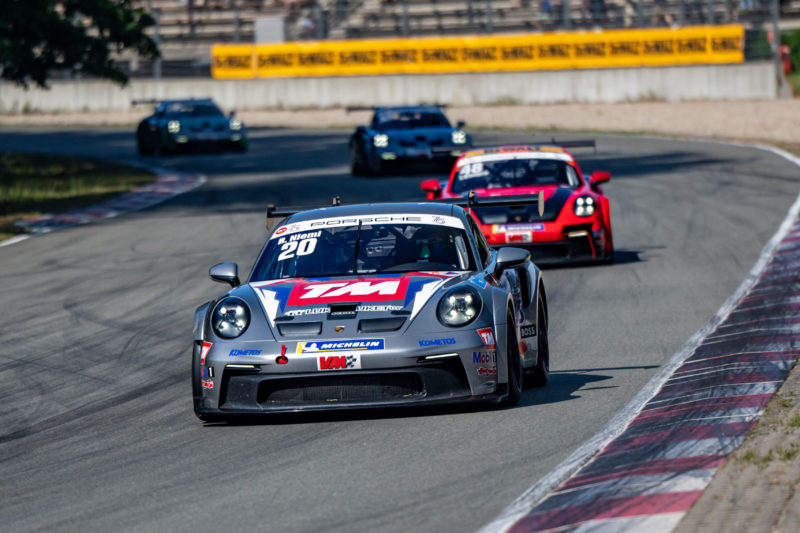 Endurance race starts are set to take place in the last three rounds of the Porsche Sprint Challenge NEZ –series. Relaa Racing is competing in the three-hour long races with both of the team's Porsche 911 GT3 Cup cars. Seats for both cars are still available.
Finnish Porsche racing team Relaa Racing is taking part in the endurance races taking place with the Porsche Sprint Challenge NEZ –races. The calendar, consisting of three three hour long races, will begin from Porsche Club Festival in Alastaro on 29th of July.
Relaa Racing is fielding two Porsche 911 GT3 Cup cars in the endurance races; the newst-spec 992-generation car as well as the previous generation 991.2. The cars offer differing and pure driving experience whilst being the highest performance machinery in the races that allow competition with various Porsche GT race cars all the way until 996 GT3 generation.
The races are set to give a great opportunity for new drivers that are looking for their first touch with factory-made Porsche race cars as well as getting into endurance racing, which has been and is to this day an essential part of Porsche DNA. The endurance races also act as a possible way into the Northern European Zone series Porsche Sprint Challenge NEZ, a series which has seen a steady increase in popularity and competitiveness in recent years.
Only teams will score points in the endurance races, thus making the entering into single races possible. After the three rounds, the team with most points will be awarded at the Porsche Sprint Challenge NEZ season finale held at Alastaro, Finland on 3rd of September.
In case of inquiries about driving with Relaa Racing in the endurance races, please contact Relaa Racing Team Principal Raimo Niemi via email: raimo.niemi@relaaracing.fi.
Porsche Sprint Challenge NEZ endurance race calendar 2023:
Porsche Club Festival, Alastaro, 29.7.
BaTCC Summer Race, Pärnu, 20.8.
FRC Alastaro, Alastaro Long, 3.9.