Relaa Racing dominated the Porsche GT3 Cup class in BEC4H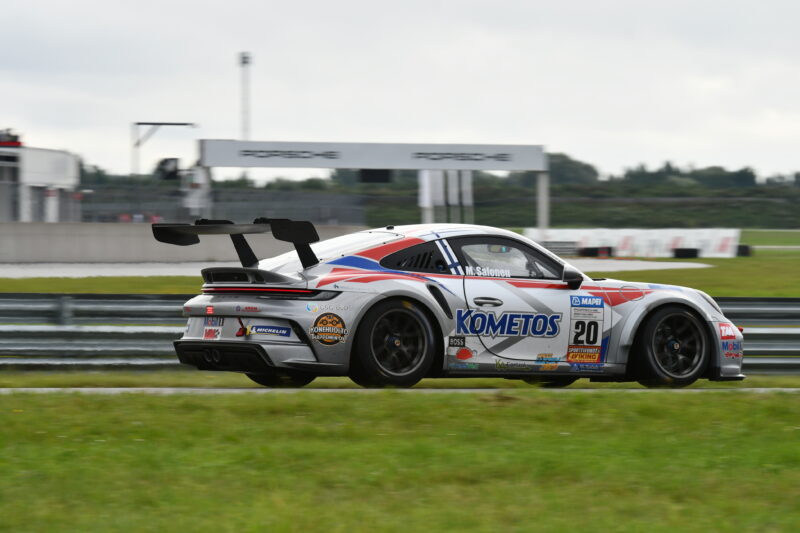 Finnish Porsche team Relaa Racing competed in the Baltic Endurance Championship's BEC4H race held in Pärnu. Driven by Relaa's junior Matias Salonen and Miika Panu, the pair finished third overall and first in class.
Finnish Porsche racing team Relaa Racing, competing primarily in the Porsche Sprint Challenge NEZ series, took part in the four-hour endurance race BEC4H held in Porsche Ring, Pärnu. The team and its drivers Matias Salonen and Miika Panu were rewarded with a class win and a third position overall.
The pairing Salonen-Panu started the event from third on the grid with the fastest time set in the Porsche GT3 Cup class. First behind the wheel was Panu, who battled the first half of his stint with a GT3-category Audi #72. Lifting himself up to second momentarily, the Porsche 911 GT3 Cup car of Panu was overtaken by the GT3-category Mercedes-AMG #63 before the end of his stint. For the first driver change, Panu was in the lead of the respective class as Salonen took over the driving duties.
After the first hour the race settled, and the Relaa Racing Porsche #19 of Salonen and Panu kept the third position overall. The steady rhythm was halted only by a full-course yellow during the third hour of the race. After a lengthy period of yellow, the race went back to green for around one hour until the finish. Salonen and Panu took the chequered flag first in category as well as third overall.
"Winning our category feels great, yet it was nice to be able to challenge the full-fledged GT3 category cars during these four hours. Nevertheless, our goal was to win our class and we managed to do so," Salonen told after the four-hour endeavour.
"I'm happy to finish in P1. We managed to create a gap of several laps to the next Cup category Porsche. We had good battles with the GT3s, at times they overtook us and at times we overtook them, Panu summed up the day.
BEC4H overall results
1. Juta Racing #72 Audi R8 LMS GT3 Evo 161 laps GT Pro
2. H Mobile by AMG #63 Mercedes-AMG GT3 Evo +1 lap GT Pro
3. Relaa Racing #19 Porsche 911 GT3 Cup 992 +2 laps Porsche GT3 Cup
4. Juta Racing #71 Audi R8 LMS GT3 Evo +5 laps GT Pro
5. SPP Racing Porsche 911 GT3 Cup 992 +8 laps Porsche GT3 Cup
BEC4H Porsche GT3 Cup category results
1. Relaa Racing #19 Porsche 911 GT3 Cup 159 laps
2. SPP Racing #33 Porsche 911 GT3 Cup +6 laps
3. ALM Motorsport #3 Porsche 911 GT3 Cup +8 laps