Challenging weekend for Relaa at Porsche Club Festival round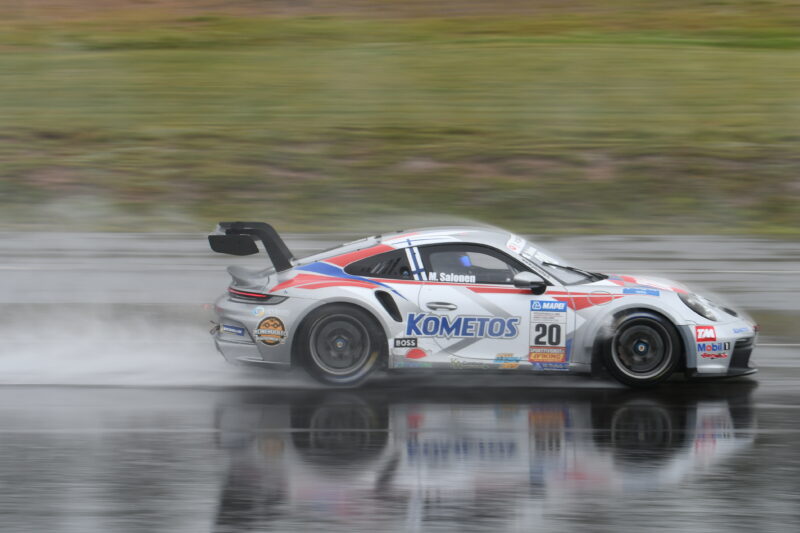 Kauhajoki-based Relaa Racing faced a challenging weekend at the fourth leg of the Porsche Sprint Challenge NEZ in Alastaro. The event, held together with Porsche Club Festival, was arguably the main race of the season and took place amid heavy rain showers.
Finnish racing team Relaa Racing, competing in the Porsche Sprint Challenge NEZ series with two cars, competed in the fourth round of the series in Alastaro. The weekend, held together with Porsche Club Festival, proved challenging for the Kauhajoki-based team.
During Friday's qualifying, the promising young talent from the team's junior program, Matias Salonen, secured the third starting position for the first race of the weekend. However, as torrential rain poured down, the conditions took an unexpected turn for the young driver from Lempäälä. His Porsche hydroplaned going into turn 1, colliding with a fellow competitor and bending the tie rod end, leading to a premature end to Salonen's race.
"As we approached the first corner, all the wheels locked up during braking, but the speed remained constant. When I tried to turn the car, it went straight instead, and unfortunately, we collided with a fellow competitor. The impact bent a tie rod end, and we couldn't continue. My apologies to the team," Salonen lamented.
On Saturday, the second race of the weekend was delayed due to heavy rain. Starting from the back of the pack, Salonen quickly made his way up the leaderboard, gaining three positions after the first lap and reaching the top four before the midpoint of the race. Although he briefly found himself in contention for a podium spot, Salonen's monumental charge was halted by a slight mistake going into turn one, ultimately leaving Salonen with a P5.
"I'm truly disappointed. The pace was fantastic, but a small mistake spoiled the race. I was closing in on the second-place driver, but I tried to bite off more than I could chew and made a driving error. Before I could rectify it, the safety car was deployed on the track shortly after," Salonen explained.
Relaa's second driver, Raimo Niemi finished twelfth on Friday and did not participate in the second race of the weekend.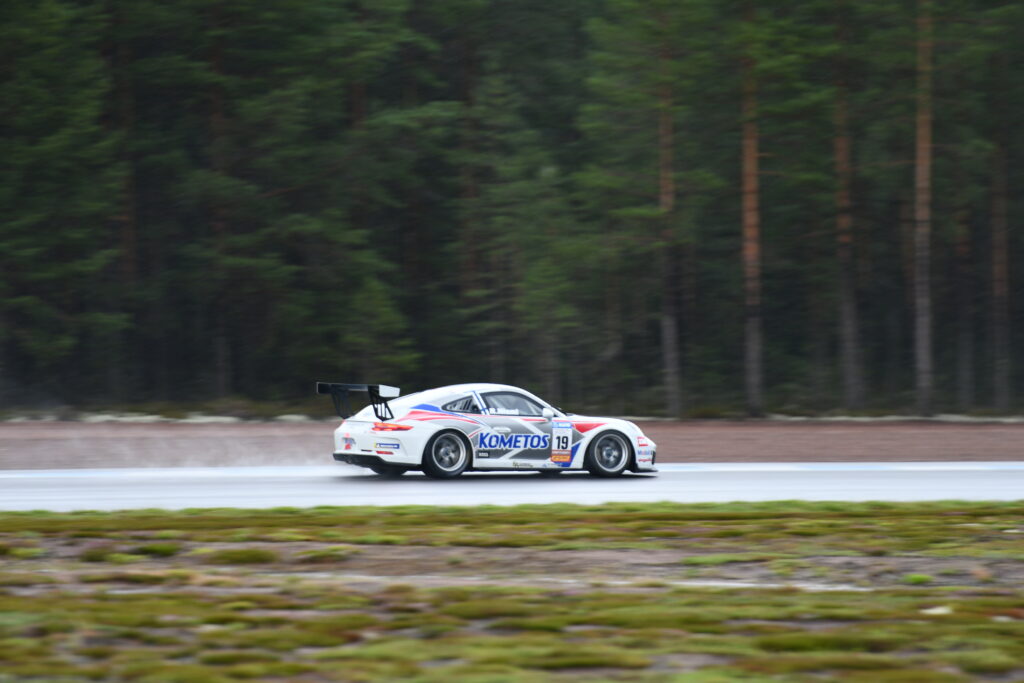 Porsche Sprint Challenge NEZ series continues at the Porsche Ring in Pärnu, Estonia on 18th to 19th of August. A 4 hours Baltic Endurance Championship event will be contested during the weekend with Relaa Racing taking a part in it with Salonen, Niemi and quest driver Miika Panu.
Porsche Club Festival results:
Race 1.
1. Valters Zviedris 12 laps LVA
2. Henri Tuomaala +4,882 FIN
3. Olli Kangas +19,097 FIN
4. Tommi Haru +20,164 FIN
5. Jonne Kurikka +22,000 FIN
12. Raimo Niemi +54,499 FIN
DNF Matias Salonen FIN
Race 2. (Finished behind safety car)
1. Valters Zviedris 14 laps LVA
2. Henri Tuomaala +1,431 FIN
3. Jani Käkelä +2,254 FIN
4. Thomas Kangro +4,022 FIN
5. Matias Salonen +6,173 FIN
DNS Raimo Niemi FIN